Elon Musk challenged Mark Zuckerberg to a cage match duel — and the Facebook founder seems to be up for the match.
The idea for a potential battle against the billionaires was formed when Musk, 51, threw shade Zuckerberg, 39, via Twitter on Tuesday, June 20. The Tesla founder commented on a post claiming that Zuckerberg was looking to create a new platform to compete with Twitter — which Musk purchased in April 2022.
The UFC Apex centre in Las Vegas will be the likely location of the contest, which has been endorsed by UFC president Dana White.
Mr Zuckerberg already practises martial arts and competed in his first jiu jitsu tournament earlier this year. Mr Musk, by contrast, claims to "almost never work out", though does have a significant size advantage over his rival.
Former UFC champion St-Pierre, who retired in 2019, is widely considered one of the greatest ever mixed martial artists, having won both the welterweight and middleweight titles.
Addressing Mr Musk on Twitter over the weekend, the retired fighter wrote: "I'm a huge fan of yours and it would be an absolute honour to help you and be your training partner for the challenge against Zuckerberg."
On Monday evening, Mr. Musk replied: "OK, let's do it."
Ok, let's do it 🔥🔥

— Elon Musk (@elonmusk) June 27, 2023
The SpaceX, Tesla, and Twitter boss revealed that he had a "practice round" with podcaster and jiu-jitsu fighter Lex Fridman on Monday evening.
Images below: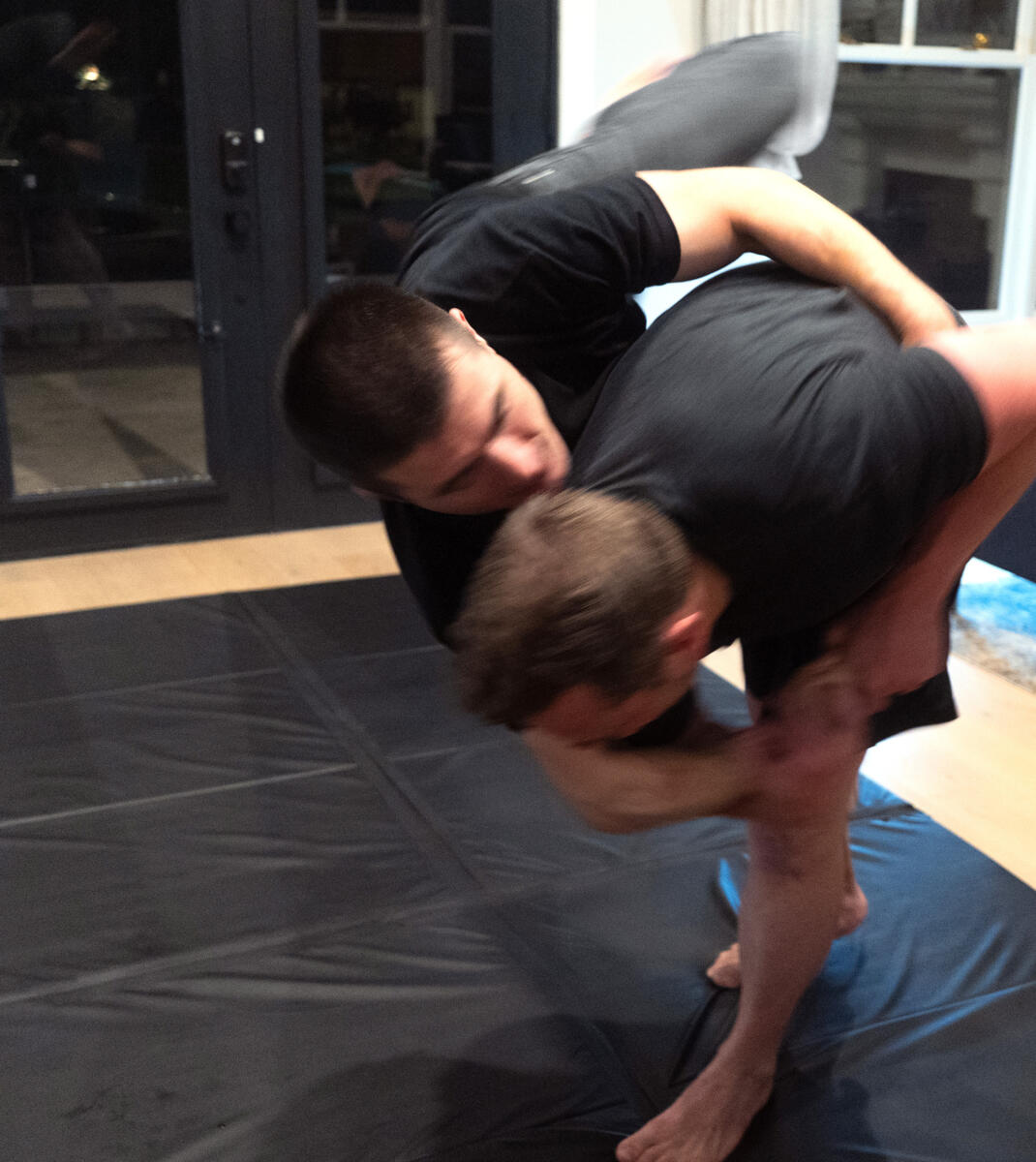 Here's a highlight video of Mark Zuckerberg and I training jiu jitsu. I look forward to training with @elonmusk as well. It's inspiring to see both Elon and Mark taking on the martial arts journey. See the full video here: https://t.co/G1ubUuxILK pic.twitter.com/WsLaRiFf1o
— Lex Fridman (@lexfridman) June 25, 2023

Fridman, said that it is inspiring to see Elon Musk and Mark Zuckerberg practising the martial art.
Elon looks serious about fighting Mark!
Who will win?